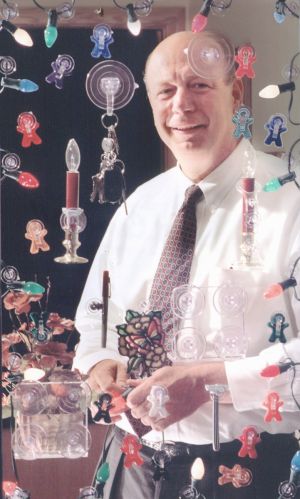 After returning from Vietnam, company founder Bill Adams worked in the Pittsburgh Public Schools as an elementary school librarian. In the late 1970s, and with a modest $10,000 inheritance, Bill resigned from his job to concentrate on growing the suction cup business.
Selling out of the back of a 1976 Chevy Chevette, Bill focused on marketing suction cups that enabled retailers to hang signs in their windows without sticky tape residue. With huge demand for these products, it didn't take long for the business to expand nationwide, selling into prominent hardware, craft, variety, and office supply stores.
That was a big step for Adams Manufacturing. Since our humble beginnings, the company has gone on to become an innovative maker of injection-molded consumer products.
Headquartered in the small picturesque town of Portersville, Pennsylvania and with other support facilities throughout the region, our state-of-the-art manufacturing plant transforms resins into a wide variety of products sold to leading mass merchant, online, and hardware retailers around the world.
Over the years, Adams' product lines have expanded from suction cups. We now manufacture folding & stacking outdoor furniture, garden & holiday hardware products, and Adirondack chairs in a dozen colors. The latest addition to our growing line includes furniture designed to accommodate individuals with larger proportions. We're continuing to enhance our product lines with modern features like multi-purpose cup and accessory holders.

In late 2018, Adams was acquired by Keter Group, a global housewares and consumer products manufacturer—marking the beginning of a new era in the history of Adams.

Today, Adams proudly creates some of the safest, most innovative products on the market. Although Adams has grown into a world-class supplier, we cherish our small-town values and continue to think of ourselves as a "family business."